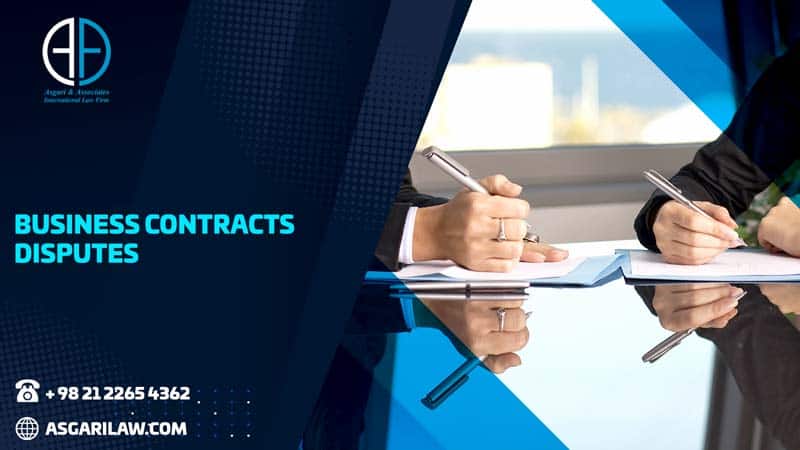 The parties involved in a business contract hope that the agreement is fulfilled without any dispute. But, contractual issues and disputes are sometimes unavoidable in the business. Managing commercial contract disputes effectively prevents disruption, damage to the business and its reputation, and save costs.
We in Asgari & Associates Law Firm in Iran will help you when you need to protect your legal rights under a contract. It is our priority to protect our client's most important business interests in a focused cost-effective manner. First, we seek to negotiate solutions to our client's contractual disputes without unnecessary and expensive litigation. However, when litigation is the best choice, we protect your contractual rights with our highly experienced trial lawyers. 
We offer advice in various breach of contract disputes,  including  :
Shareholder disputes and business management agreement disputes
Business transaction disputes
Unfair business practices
Business fraud
Business dissolution
Business finance disputes, and 
Other Commercial litigation.
We limit our caseload, therefore, we can give each case our full attention. Moreover, we evaluate the facts of your particular case. Above all,  we give ourselves plenty of time to carefully review any relevant law. As a result, we develop a custom strategy to recover the maximum compensation available.
 This is how we win contract and business disputes.