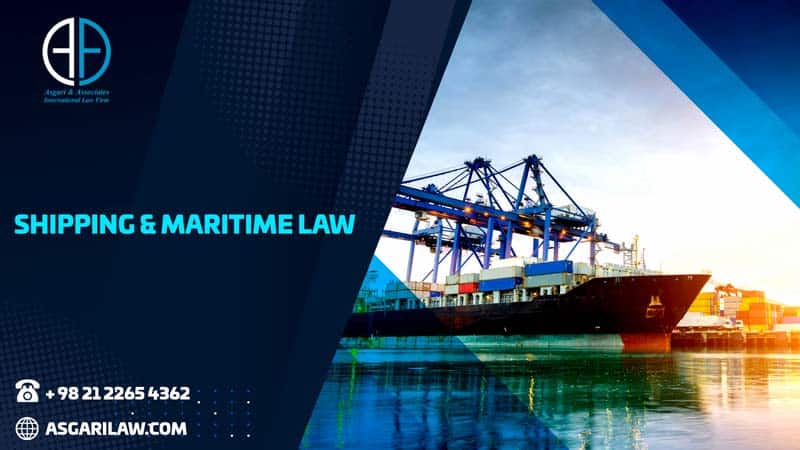 Iran's Leading Shipping Lawyers
Our firm's reputation for expertise in the maritime practice area is well- established. Since its foundation 10 years ago, our firm has represented and rendered legal services to clients in all aspects of shipping industry in Iran. Our shipping attorneys are prepared to handle all complex litigation and transactional issues. Our law firm has provided excellent legal services to our shipping clients including ship-owners, operators, charterers, insurance underwriters, ship handlers, bunker suppliers, freight forwarders, shippers, receivers and cargo owners. Beside that a successful Trade needs the knowledge and a full consult on the custom law and export-import law.
What we do in shipping
Through our long association with and involvement in the shipping business in Iran, our attorneys are able to give effective sound advice and handle problems arising in that business. Our clients include shipping companies, oil and gas companies, banks and government agencies, insurance companies and commercial companies.
Carriage of Goods by Sea
As an Iranian business law firm, we are considered leader in the commercial aspect of maritime law i.e. Carriage of Goods by Sea. We are handling every type of shipping claims such as cargo claims, charter-party disputes, claims arising from bills of lading disputes and other carriage contracts.
Regulations
We in Asgari & Associates Law Firm in Iran provide extensive advice on the regulations governing the shipping sector, including (but not limited to), Hague and Rotterdam Rules and Maritime Law of Iran. Recently we have been very active in advising on International Trade Regulation and Sanctions applied on Iran shipping industry, particularly those from UN, USA and EU.
Our Experience in Shipping
Our experience extends across the full spectrum of carriage of goods by sea.
_ We provide below some of examples of our recent works:
1_ Advice an Iranian cargo owner shipping a cargo of bitumen with value of US $1.3 million against an Indian shipping company to force them issuing a clean bill of lading
2_ Acting for a UAE large shipping company against an Iranian shipper, obtaining a provisional security order on the cargo for the regarding the demurrage, freight, port costs and other damages of US$ 2 million.